Literary Awards

Reader Views Announces Finalists in the Annual Literary Awards - Reviewers Choice Awards 2009
'The Omega Wave' by Richard Rydon was short-listed as one of the finalists in the Science Fiction Category of "The Reader Views Literary Awards 2008" and was awarded an Honorary Mention in the Reviewers Choice Awards in March 2009.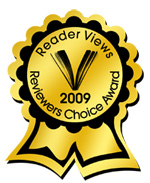 "Reader Views reviews more than 2,000 books per year from budding authors who have worked hard to achieve their dream of being published," Reader Views Managing Editor Irene Watson says. "Our Annual Literary Awards recognize the very best of these up-and-coming authors, all talented writers who we know have very promising writing careers ahead of them."
Feathered Quill Announces Finalists in the Annual Literary Awards - Reviewers Awards February 2014
"We are excited to announce that the book 'The Palomar Paradox: A SETI Mystery by Richard Rydon has won the Bronze / 3rd Place award in the 2014 Feathered Quill Book Awards Program for the Romance category!"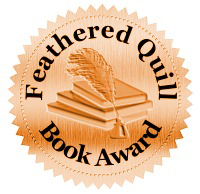 The organisers said: "We had a HUGE response to our first annual awards program, with many excellent books vying for top places. Your title rose to the top and you should be justifiable proud."